The Scariest Word in Mortgage:
Don't get overwhelmed by hidden lender fees. Better yet, don't even put up with hidden lender fees!
Take control of your mortgage!
Experience the Next Era of Home Lending
No Hidden Lender Fees
No gimmicks, just
low costs and
full transparency


Fully Digital
From pre-approvals on your phone to virtual closings, it's easy from start to finish


$10k Guarantee
Dedicated speed team to close your home on-time or you get paid*


1Informa Research Services, www.informars.com, has obtained the rate and fee data from the various lenders that it tracks. The accuracy of the rate and fee data cannot be guaranteed and are based off of the following loan scenario: $400,000 loan amount, 75% LTV, 740+ credit score, and a single-family primary residence in North Carolina.
2Wyndham Capital Mortgage, Inc. has obtained the rate and fee data from Quicken Loans, Inc. at Mortgage Calculator. The accuracy of Quicken's rate and fee data cannot be guaranteed and are based off the following loan scenario: a single-family resident in North Carolina, Good credit rating (score between 720-759), and a $400,000 loan amount for a conventional loan at 75% LTV or $250,000 loan amount if FHA at 95% LTV.
We don't add extra fees because that's just not how we roll. Why do other lenders charge fees then? We're not too sure but celebrity endorsements, sports sponsorships, and extravagant executive vacations are pretty costly.
So What Makes Us Different?
Unlike most mortgage lenders, we offer a fully digital, streamlined approach that saves you money. We don't spend large amounts of money on big marketing campaigns, blockbuster endorsements, or stadiums that ultimately get passed onto the customer. Since we don't have expensive physical branches, we don't have to charge you extra to pay our rent either.
Oh yeah, we use robots. Our advanced tech cuts out waste and extra costs in the process.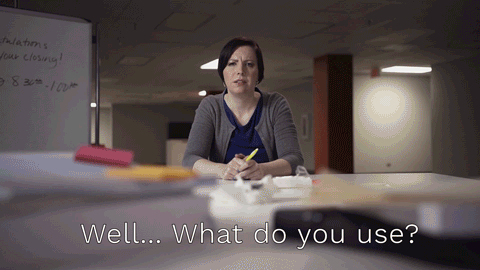 Our process is simple, affordable, and easy. Above all, we care about our customers. (That's you!)
You can apply for a loan in less than 20 minutes and close 16 days faster than the national average.
So, what are the fees?
What are you getting into?
Is the milk in the fridge still good?
Is a hotdog a sandwich?
These are life's burning questions. So here's a no-nonsense breakdown of what fees you can and can't avoid. Also, to be better safe than sorry, throw out that milk.
To put things even more in your favor, we've color-coded which fees you can avoid (green) and which ones you can't (red)!
Real estate commissions are usually paid by the seller for helping with the marketing, as well as finding a buyer for the house they are selling.
Escrow payments are used to pay for expenses like property taxes and various types of insurance coverages you may have, like homeowners insurance and mortgage insurance. These payments are added to your monthly mortgage and will be calculated from your closing, insurance company and local tax office. This cost will vary depending on the property taxes in your area.
A title company makes sure the property you are buying is free of anything that could affect your ability to take ownership. You will pay lender's title insurance, and possibly other fees like escrow, notary and courier fees associated with having your final documents signed, and recorded to transfer ownership.
Although not required, a home inspection and possibly a pest inspection are recommended. Both inspections should be conducted by licensed professionals to make sure that the home is structurally sound and free of any damage from insects or rodents. Estimates for an inspection can be $300 to $500.
Most rates are locked over a period of 30, 45, or 60 days, protecting you from increases. Sometimes, delays happen, going past the rate lock date. To extend your rate lock, lenders will very likely charge a fee, and the amount will depend on how much extra time you need to close.
The lender can charge a borrower a commitment fee to keep a line of credit open, or to guarantee a loan for a future date. In many cases, borrowers can avoid paying this fee
A processing fee is simply to cover the cost of processing the documentation related to your mortgage application. The processing fee can be between $300 to $1500
Underwriting, processing document preparation and funding fees may all be lumped into one charge called an origination fee. This is usually a percentage of your loan amount.
Underwriting fees are those associated with an underwriter reviewing your application and determining if the lender is willing to provide you with a loan and under what terms.
The lender needs to know that the property taxes are being paid in full and on time to avoid a tax lien. This fee certifies that you have paid your own property taxes and is assessed by the town or county, and can cost between $25-$50.
Lenders want to know if the property you are purchasing is in an area prone to flooding. If it is, expect to pay flood insurance as well. The flood certification fee is typically between $15 to $25.
To get a loan, lenders want to know your credit history, so a credit report is routinely pulled by the lender and paid for by the home buyer. According to the Consumer Financial Protection Bureau (CFPB), credit report fees are typically less than $30.
Usually, mortgage lenders require a property appraisal before approving a home loan. The appraisal is used to determine the value of a home and calculate the loan amount as a percentage of the property value or loan-to-value ratio.
Skip the Fees. Apply Now and Save.
Avoid the "What the Fee" moments at the closing table. Choose us for a low rate, a low-cost experience that keeps you, and your wallet, happy.